On January 21, loud drumming and calls from the woods, attracted my attention. It was a sound I was familiar with, but I had not heard since my childhood.
Could it be a Pileated Woodpecker?
I dashed outside to get a closer look. There it was, hopping and flying from tree to tree enthusiastically with it's bright red crest. What a wonderful surprise, as I have never seen one in this area.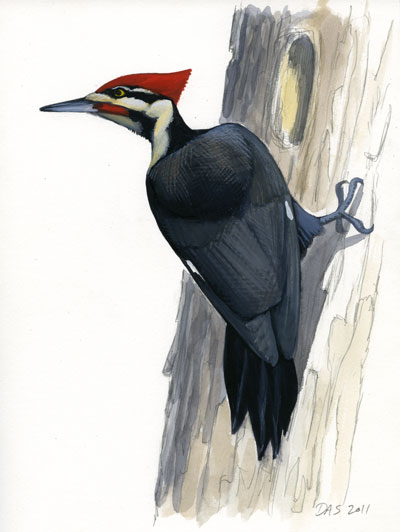 Later in the afternoon, it flew overhead, going East, to another part of the neighborhood.
Unfortunately, I haven't seen or heard it again.