Curiosity got the best of me today.
There have been loads of cars parked down by the reservoir of Pine Run and I thought they might be hunters but instead they were BIRDWATCHERS! What a pleasant surprise! Cars from all over including several from Maryland.
After investigating, they are on the lookout for the
Pink footed Goose
which normally lives in Greenland, where it nests on cliffs next to glaciers
and migrates and over winters in northwestern Europe.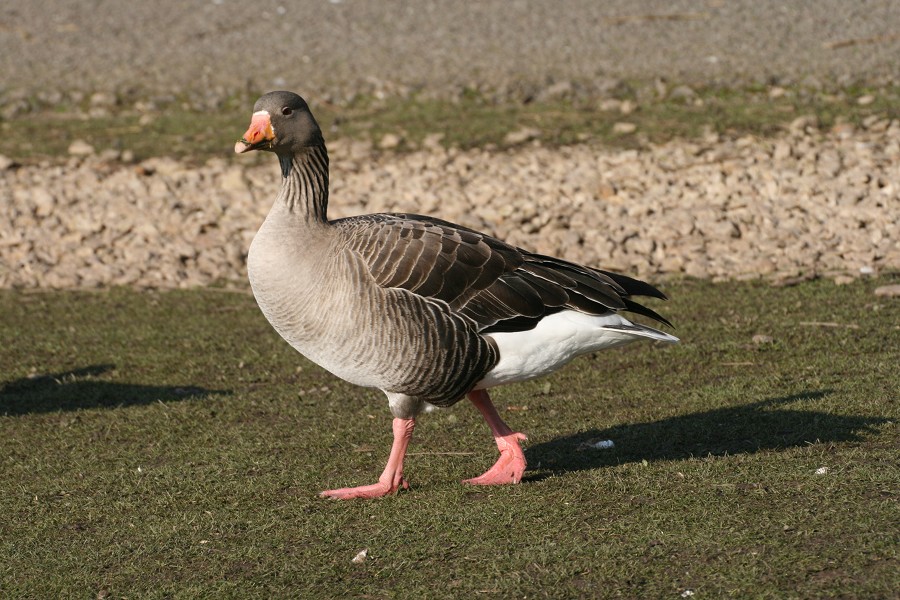 Here is a video of one swimming and walking - note the feet are not so very pink!
http://ibc.lynxeds.com/video/pink-footed-goose-anser-brachyrhynchus/bird-swimming-walking
There have been a few sightings the past several years in PA dating back to 1997. (see http://www.dvoc.org/DelValBirding/Species/PinkFootedGoose.htm)
I was curious how the word gets out and I found this site: http://birdingonthe.net/mailinglists/PENN.html#1322742016
Also, a local birder had more information about this event on his blog: http://birdchaser.blogspot.com/2011/11/pine-run-pink-footed-goose.html
This is quite an exciting moment for birders and we were told if the goose stays longer we can expect folks from all over as far and wide as from CA coming to get a glimpse, since it such a rare event.